PAPER, FILM, AND PACKAGING MATERIALS TESTING
Test-Tech's UK independent testing laboratory provides paper, plastic film, and corrugated packaging testing to confirm to your clients that they are receiving products manufactured to the international standards agreed.  We can also assist with your product development.  Our consultancy services are available to manufacturers and suppliers in every part of the production chain.
We offer a comprehensive range of physical tests suitable for assessing many substrates from lightweight papers and plastic film, to corrugated board.  We have a well-equipped laboratory with most in-demand physical tests available.  With our wide experience and contacts throughout the industry, if we cannot provide a test ourselves, we know who can.
Paper, plastic film, and Packaging testing capabilities:
Paper, film and board strength properties
Grammage (gsm or g/m²)
Test-Tech carries out grammage testing to BS EN ISO 536, ISO 536, and ISO 3039 (for components i.e., liners and flutings).
Thickness (or Caliper in micron, µm)
Test-Tech tests the thickness of paper, film, corrugated board, and tissue to the required industry standards: paper thickness BS EN ISO 534, ISO 534, tissue thickness BS 7387 and BS EN 12625-3, and corrugated board BS 4817.  For plastic film, BS 2782-6 and ISO 4593 are followed.
Tear Strength
Test-Tech tests the tearing strength of both paper and plastic film to applicable standards with an L&W Elmendorf-type pendulum tearing tester.
The standard for plastic film is BS EN ISO 6383-2 and for paper, ISO 1974.
Jog testing (and ultimate lift)
Test-Tech has been testing paper and plastic bags for major retailers for over 10 years.  Three different jog testers are available which provide different degrees of energy input.  A gentle cam-lift unit complies with French standard NF H 34-010, and a similar unit manufactured by Brugger (Germany) has a cam-lift with free-fall.  The third unit is pneumatic and the most stringent.  All units can be adjusted to some degree (load, stroke, stroke rate etc.) to suit the samples tested.
Tensile testing
Test-Tech is equipped with the versatile Instron 5565 universal tester.  Testing of paper, film and board media is therefore possible in tension and compression.  The test and standards available include:
Paper tensile (ISO 1924), tissue dry tensile and wet tensile (ISO 12625-4 and ISO 12625-5), plastic film tensile (BS EN ISO 527-3), plastic film puncture (BS EN 14477:2004).  This is an alternative to falling dart impact (BS EN ISO 7765-1).
We can also test the bending resistance of particle board to EN 312 'Particle boards Specifications' which specifies EN 310 for the 3-point bending test.
Other Strength Tests available are:
Bending resistance (L&W), burst, zero span, fibre strength, internal bond strength (Scott-Bond), folding endurance, box compression testing (BCT).
Paper and board permeability and absorption properties
The trend towards replacement of polymer film linings for barriers in food contact with eco-friendly barrier coating, provides the need to ensure grease resistance with testing applied traditionally to greaseproof paper, and glassine, may be relevant.  Test-Tech provides Kit testing to BS ISO 16532-2 or TAPPI T559 and Turpentine test for voids to BS ISO 16532-3 or TAPPI T454.
Other surface properties can also be measured:
Air permeance (Bendsten, Gurley, Potts), water absorption via Cobb and Klemm techniques, water vapour transmission rate (MVTR).
Paper and print permanence testing
Test-Tech specialise in testing to the comprehensive standard: ISO 11798 Permanence and durability of writing printing and copying on paper, or parts thereof.  We can offer a tailored solution to digital printing OEMs to provide assurance that their printers produce durable and lasting copies on various substrates.
Blue wool testing (BS EN ISO 105 B02: 2014 and BS EN ISO 12040:1997), and plastic light fastness testing (ISO 4892-2) can be provided via third party labs.
Paper surface properties
Surface friction, dynamic absorption testing (DAT, contact angle test), smoothness, Parker Print Surf (PSS), surface roughness (Bekk and Bendsten), surface and volume resistivity, TABER abrasion, peel strength, Stain length via IGT AIC2-5.
Paper and film optical properties
Opacity, whiteness, brightness and colour via Lab co-ordinates, light fastness via Xenon chamber.
Paper print properties
Print density, gloss, mottle, heliotest, wet and dry pick, ink absorption time via IGT AIC2-5, wax pick
Ink dry time via PIRA method, print rub via Wallace method. Kheops mottle quantification
ISIT apparatus to determine ink tack development and setting time
Comprehensive ink jet and thermal paper print testing is available
All to relevant ASTM, BS, EN, ISO, TAPPI standards
https://test-tech.co.uk/wp-content/uploads/2019/10/pppt.svg
0
0
Richard Sauders
https://test-tech.co.uk/wp-content/uploads/2019/10/LogoHeader.svg
Richard Sauders
2021-02-08 15:38:19
2021-02-08 15:41:24
Paper and plastic carrier bag jog testing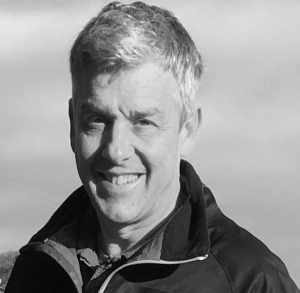 Ken Holroyd
For Material Testing
Call 07780 667174