Coating technology expertise from Test-Tech is available to manufacturers and suppliers in every part of the coating industry from raw material and equipment suppliers to paper manufacturers and converters.  The testing laboratory and consultancy services are based on the team's many years of industry experience, ranging from blade coating of graphic papers through speciality printing, industrial and packaging grades employing air knife, roll and curtain coating technology.
Our services are flexible and can be tailored to individual requirements but include the following:
Investigation and problem solving of production issues and customer complaints
Formulation optimisation using in-depth knowledge of rheological requirements for different coating processes
Rheological testing across a full range of shear rates
Wide range of product experience including graphic printing papers, speciality coated grades, release papers, ink jet coatings, thermal papers etc.
Laboratory coating equipment
Efficiency projects undertaken to improve production rates, quality and reduce costs.
Full range of back-up capabilities including chemical analysis, scanning electron microscopy, papermaking expertise and process troubleshooting team.
Via a preferred supplier agreement – access to Intertek's wide range of technical support services across its worldwide network eg REACH support, Quality management, environmental audits
Why use Test-Tech for coating problems?
In today's industrial environment many companies are reducing their internal technical resources both in terms of people and equipment. Test-Tech offers a cost-effective solution of independent expertise and resources from a team with extensive industry experience.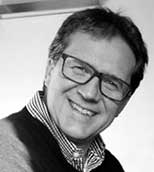 Richard Saunders
For coating services
Call 07986 044134